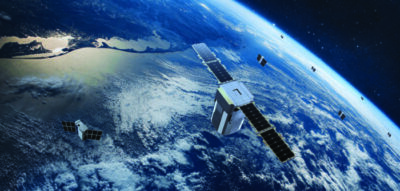 On December 13, 2022, a payload carrying a European weather satellite was sent into orbit from its launch site in Kourou, French Guiana. Known as the Meteosat Third Generation Imager 1 (MTG-I1), it was the first launch of the next generation of satellites from the European Organization for the Exploitation of Meteorological Satellites (EUMETSAT).
Based in Darmstadt, Germany, and comprising 30 European countries as its members, EUMETSAT is the European operational satellite agency for monitoring weather and climate from space. EUMETSAT's MTG-I1 satellite, developed by the European Space Agency (ESA), carries two instruments on board, both of which are imagers.
Continue reading FEATURE: How next-gen satellite sounders promise to revolutionize the industry's forecasting capabilities at Meteorological Technology International.